Music Classes & Ensembles
Taught by talented Center faculty, our classes & ensembles expand musicianship, build on music-making skills, focus on history and literature of music, and deepen your understanding of music. Explore new instruments, learn music theory, or build on ensemble techniques.
LEARN MORE AND REGISTER
Early Childhood Music Education
The Center for Musical Arts offers classes for infants, toddlers, and preschool-aged children and their caregivers. It is never too early to begin your child's musical adventure!
Music Classes for Kids
While our offerings are always changing, we always have a variety of classes for students between roughly 5 and 12 years old to help them explore different musical instruments, discover the joys of playing in an ensemble, receive a focused introduction to instruments such as piano and ukulele, and much more. These classes are perfect to add onto a student's individual music lessons, or they can be enjoyed on their own.
No matter where you are in your musical journey, the Center has a fantastic list of classes for adult students. Classes rotate in spring, summer, and fall semesters, so check in seasonally to see what's new. Adult classes include community band, group voice classes, songwriting, composition, music theory, a robust jazz program, a chorus for people experiencing memory loss, and many more.
High school students are often welcome to attend adult classes; check your specific class's details. 
Note: program offerings are subject to change. Visit the link below to see the current list.
Looking for Music Lessons?
Whether you're new to your musical instrument or have been playing for years, the Center offers individual music lessons to suit your needs. Our talented faculty members welcome music students of all ages and abilities.
Music & Wellness
We are passionate about sharing the incredible wellness benefits of music with our community through fun and engaging programs.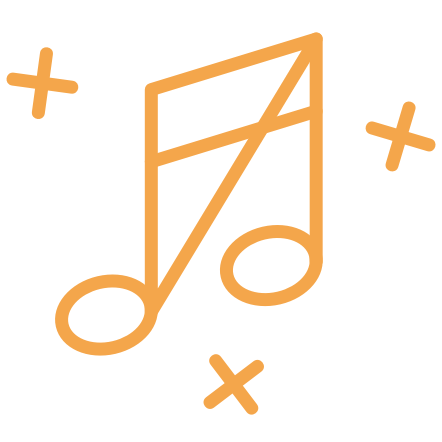 Community Programs
We provide opportunities to explore your connection with music onsite, online, in schools, or offsite at community organizations.
Support the Center Today
Your support helps us attract the finest faculty and create mind-mending, heart-opening musical experiences for students of all ages, abilities, and financial circumstances.