Photograph: Tom Pederson at a Community Band performance
Center for Musical Arts faculty are known for going above and beyond the call of duty. For example, Community Band Director Tom Pederson recently took up the task of refurbishing the Center's bass drum, which was sorely in need of repair. Tom estimated that a new 16×32″ bass drum would cost the school around $1,000 — but with a lot of his own elbow grease, Tom was able to complete the restoration task on his own. We hope you enjoy these photos from Tom's bass drum refurbishment process.
The bass drum's condition before refurbishment:
Stripping the bass drum down to its base: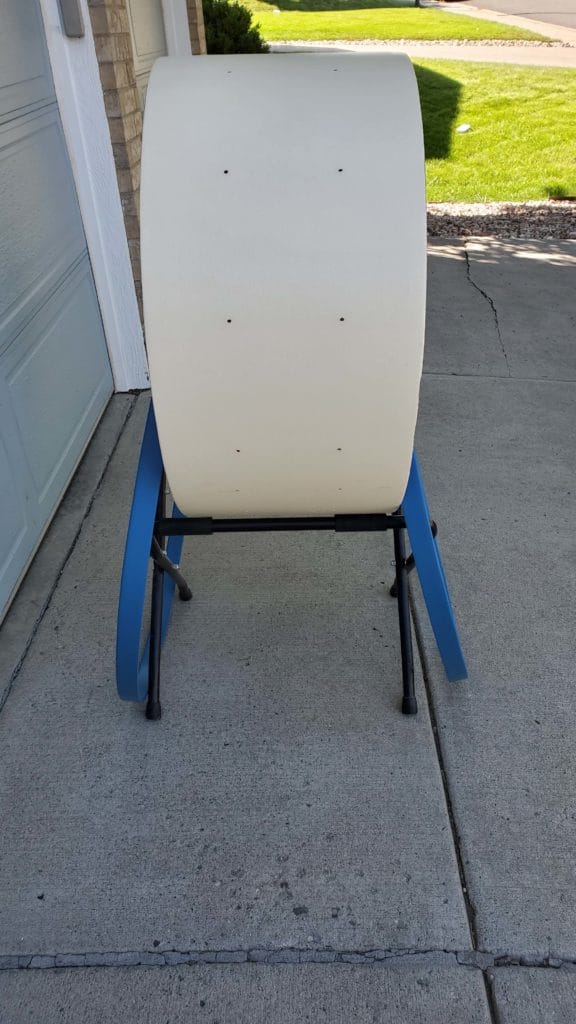 The finished bass drum, as good as new:
Excellent work Tom, and thank you on the behalf of the Center for Musical Arts!
Tom Pederson does more than fix up drums; he also directs the Center's Community Band for middle schoolers through adults! Learn more about Community Band at the link below.